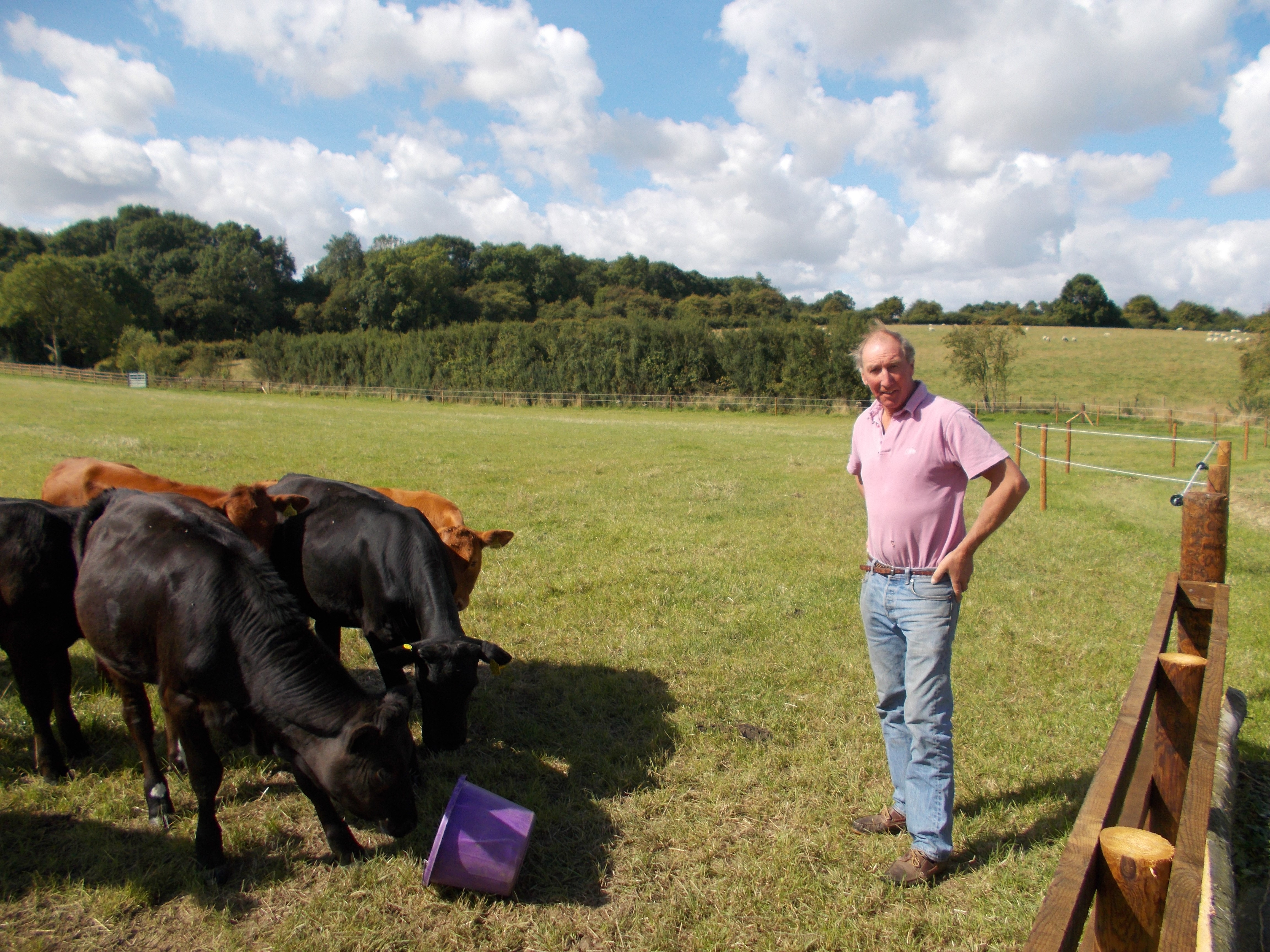 Stuart Campbell, Marefield.
Thank you HERBS! We can now deal efficiently with DEFRA online, manage all entries for shows and events and, last but not least, keep in touch with far away family. With the previously slow broadband this was all extremely difficult.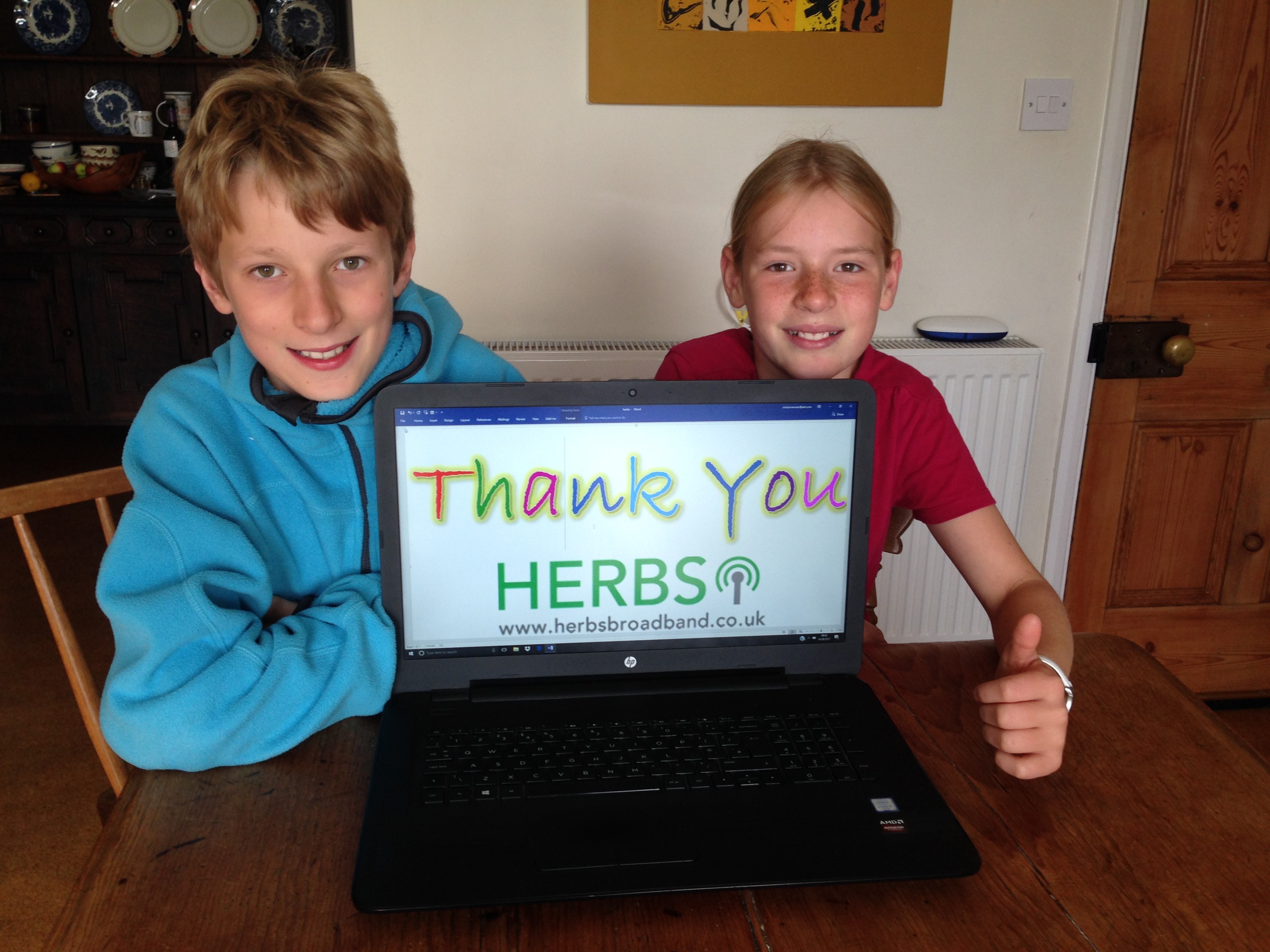 Mary and James
Mary (11 years old): "We used to have a really slow internet connection at home which meant that we couldn't get online to do our homework . This all changed when HERBS came to the rescue! Now we can do our homework and other things we're allowed to do online. It is one of the best things that has improved our lives."
James (12 years old): " It has really helped me in my first year at secondary school as I can easily access the homework set and the websites that the school has recommended. I'm sure I wouldn't be doing as well at school if it wasn't for HERBS. Thank you HERBS!"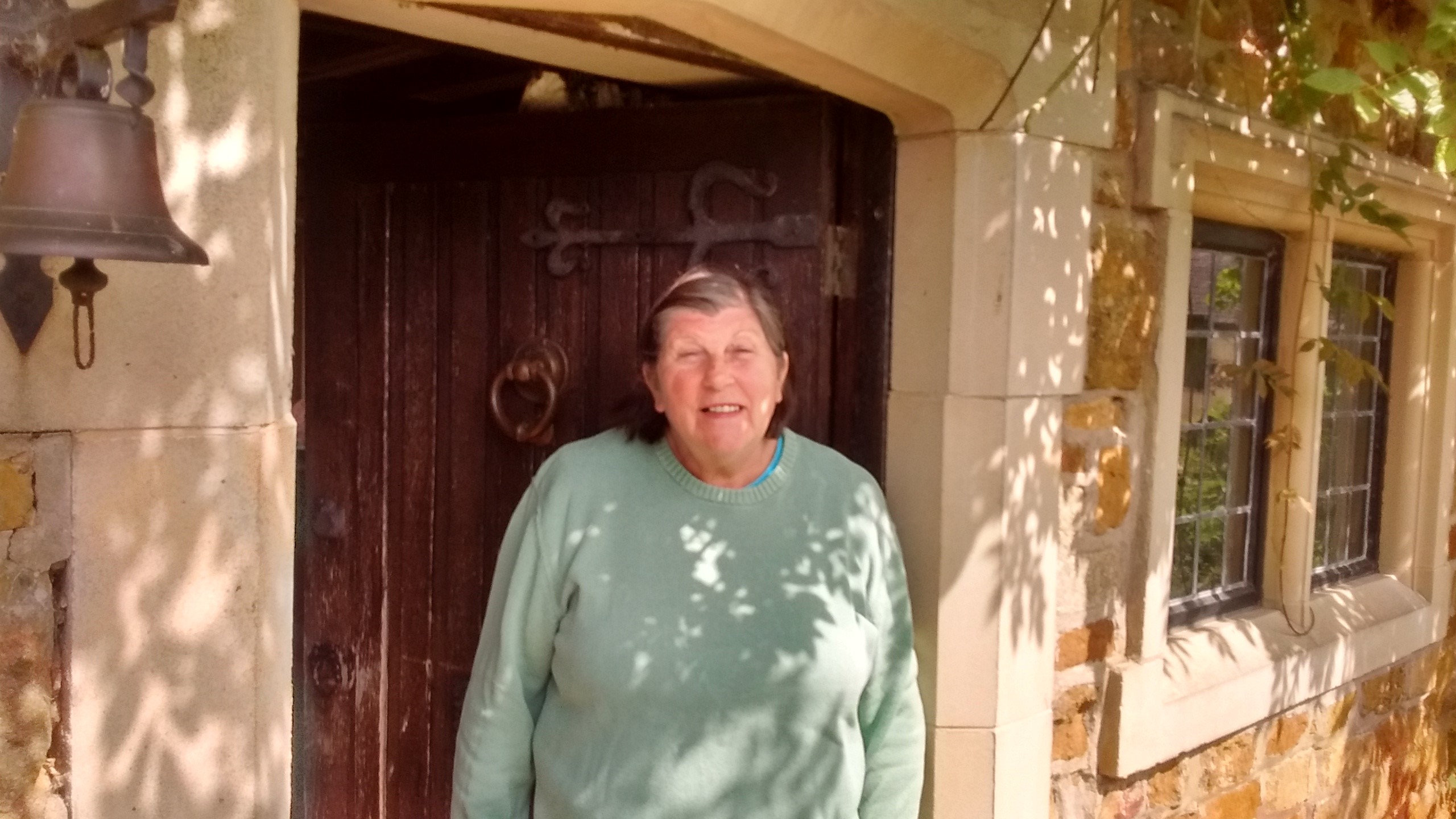 Medical Report Writer, Marefield
Anne Shipman experienced many problems with her previous landline provider, including slow speeds and intermittent service. She discovered from a neighbour that the HERBS service was available in Marefield and was therefore keen to apply for the service.
Anne says "I work from home and it is vital to have reliable and fast broadband, which I now have. I was also happy to support a local initiative."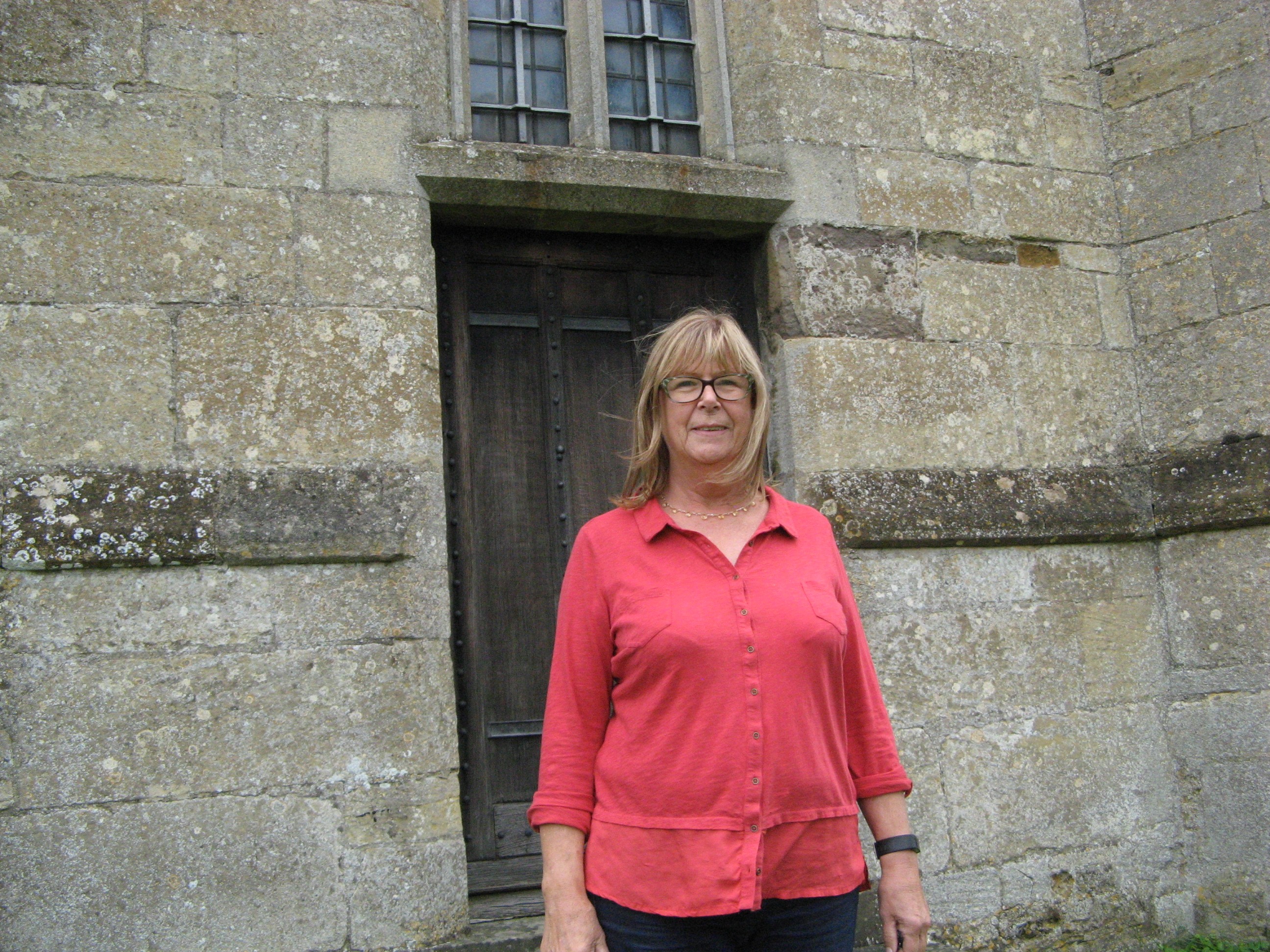 Braunston Church and Village Hall
HERBS have installed a service to the church and village hall in Braunston-in Rutland free of charge as a thank you to the Parochial Church Council for allowing the use of the church tower to receive and distribute a HERBS broadband and telephone service to the village.
Robert and Pat Anderson are both members of the Parochial Church Council. They were impressed by the efficient way that HERBS installed their equipment and provided Braunston village with a full high-speed broadband service.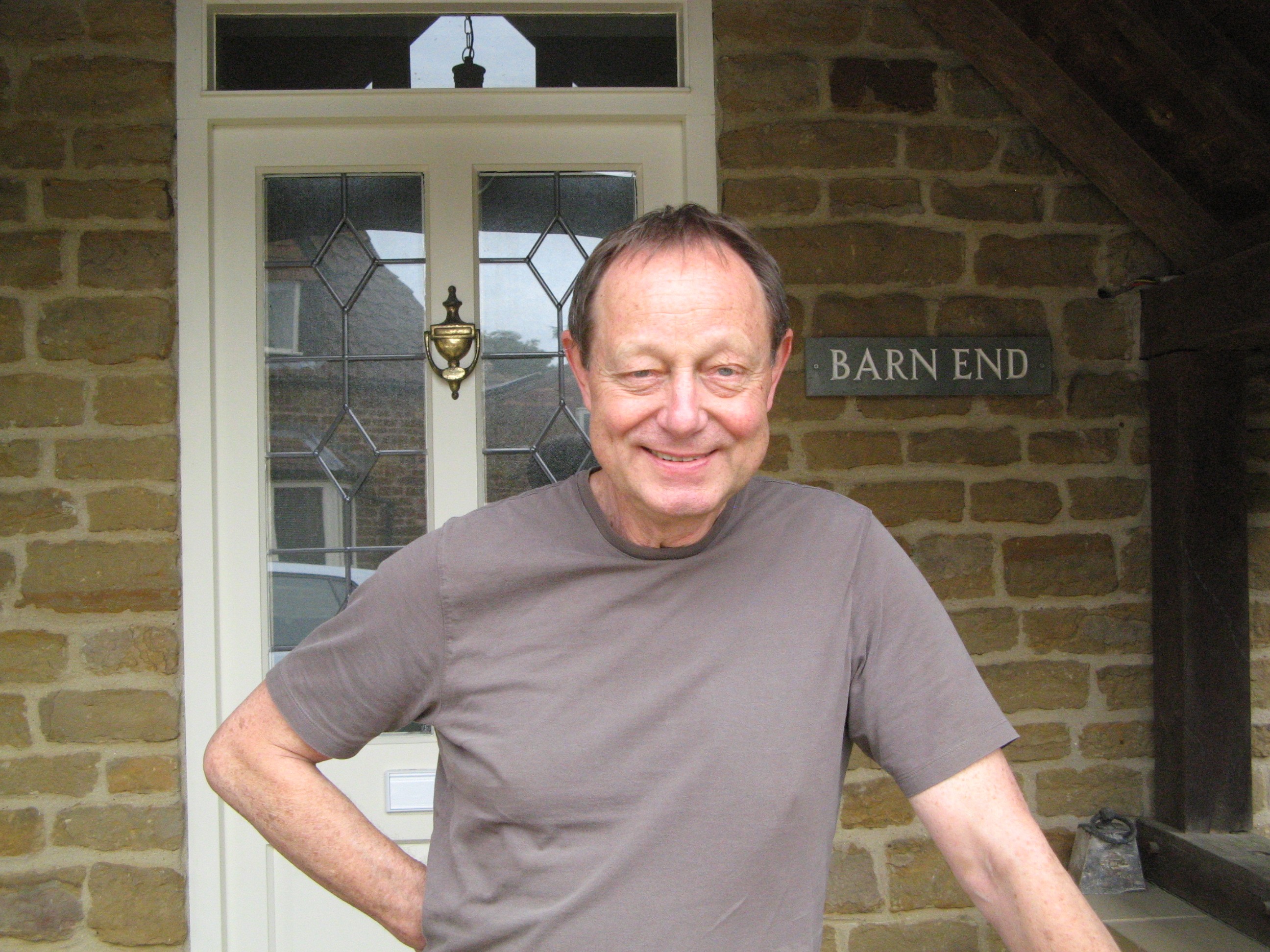 Braunston Village Hall
Jim Atack says "Users of Braunston village hall are impressed by the speed and reliability of the HERBS service to the building which has enhanced its use. Too few people in the village appreciate there is no need for a landline to receive broadband. By taking both the wireless broadband and phone service from HERBS the cost is less than landline alternatives. Furthermore, the speed delivered is consistent across the village whereas the internet landline signal degrades quickly with distance from the cabinet."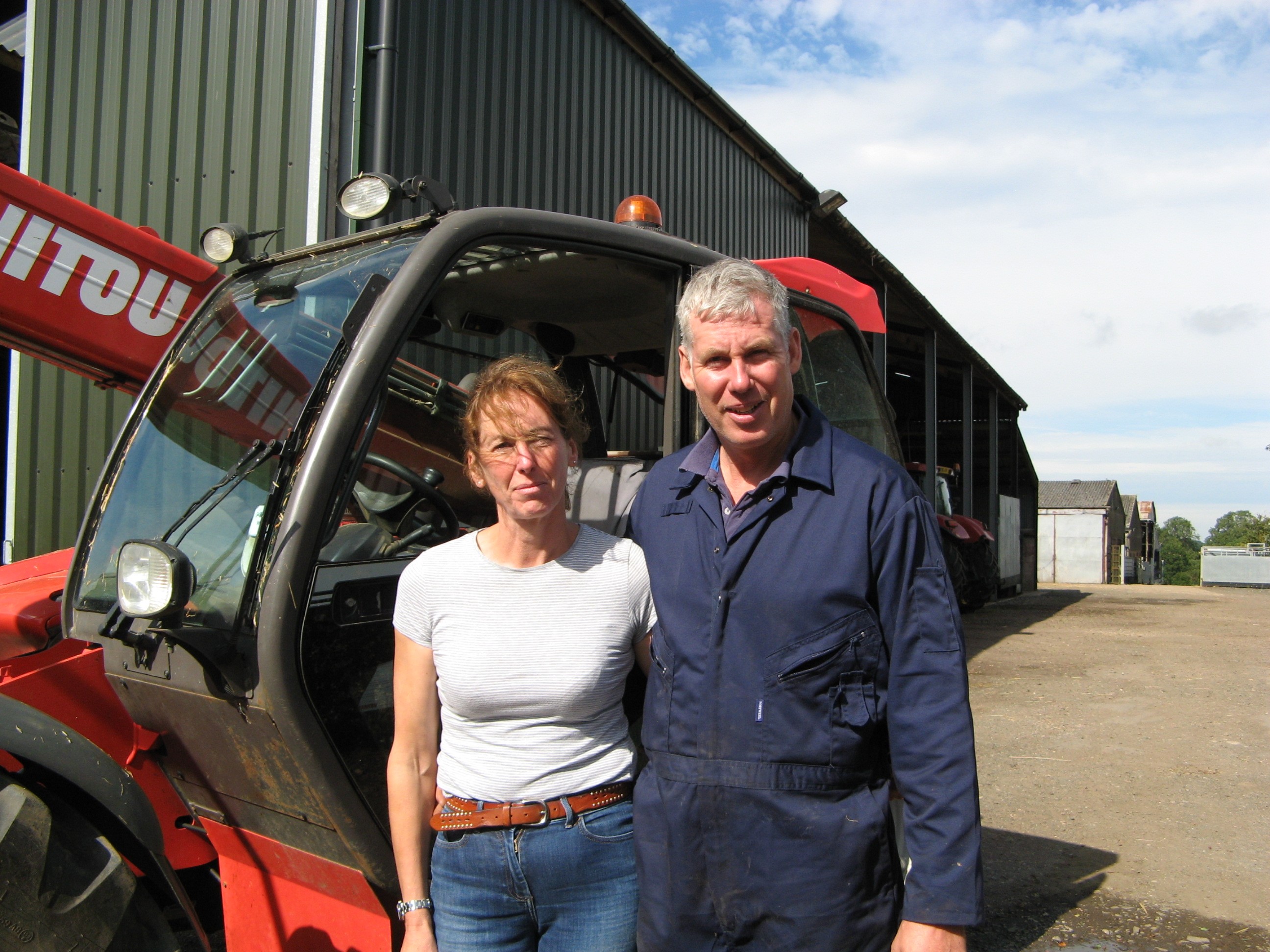 Brook Farm, South Croxton
Richard and Ann Spokes consider the internet to be a vital tool in managing their farm. Before HERBS the service was very poor, with exceptionally slow download speed. Since the HERBS service was installed Richard says it is ten times better. He is able to research sources of equipment, materials and chemicals with ease and obtain the most competitive prices. Their communication with DEFRA is also far better, which is vital as directions from DEFRA are time-sensitive in many instances.
Ann says that the household has also benefitted as their children are no longer disadvantaged with regard to their homework, completion of which relies more and more on access to the internet.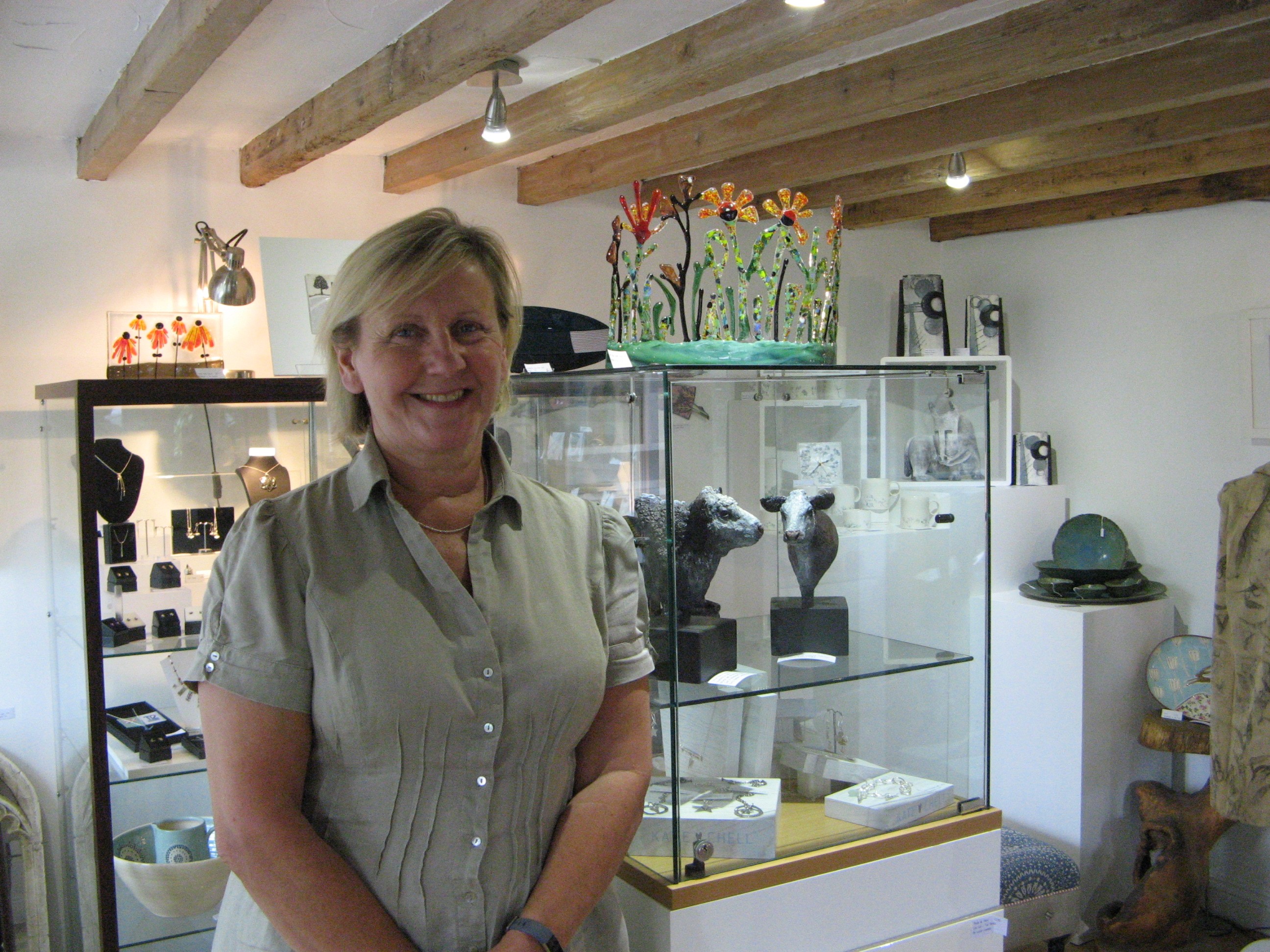 Dotty Gallery
Lesley Harris, the proprietor of Dotty Gallery in Twyford, has found many improvements for her business since becoming a HERBS customer.

As well as managing the showroom, Lesley runs a series of workshops and is pleased to be able to show customers various artist's designs reliably and quickly using an iPad. No more lengthy waits while files are buffering!

Lesley says: "HERBS Broadband is reasonably priced and the service is excellent. This is very important for a small business, particularly in a rural area. On a personal note, I can use streaming services that were not possible before."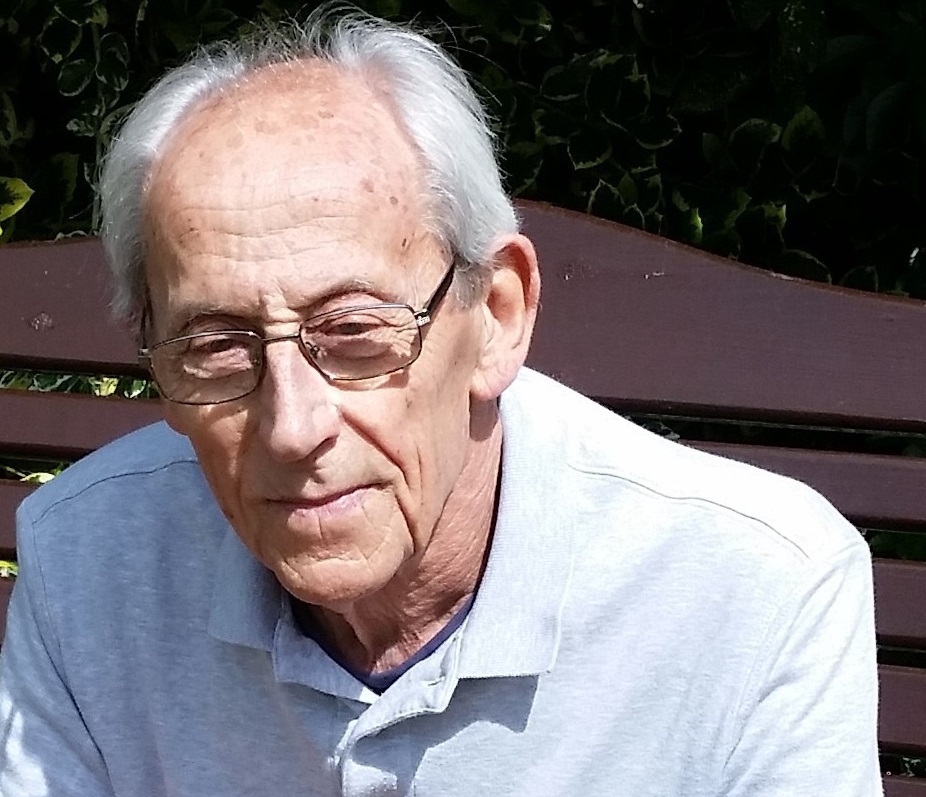 Douglas Townley, Twyford.
I am only too pleased to be offered the opportunity to recommend the Herbs Rural Broadband services. I have been a satisfied customer for over 12 months now, using both their internet and phone service.
The speed is reliable and consistent enabling me to use my computer or smart TV with ease.
Before Herbs offered their new rural service, I was for several years struggling with a landline connection for my internet which was totally useless and unacceptable for today's needs.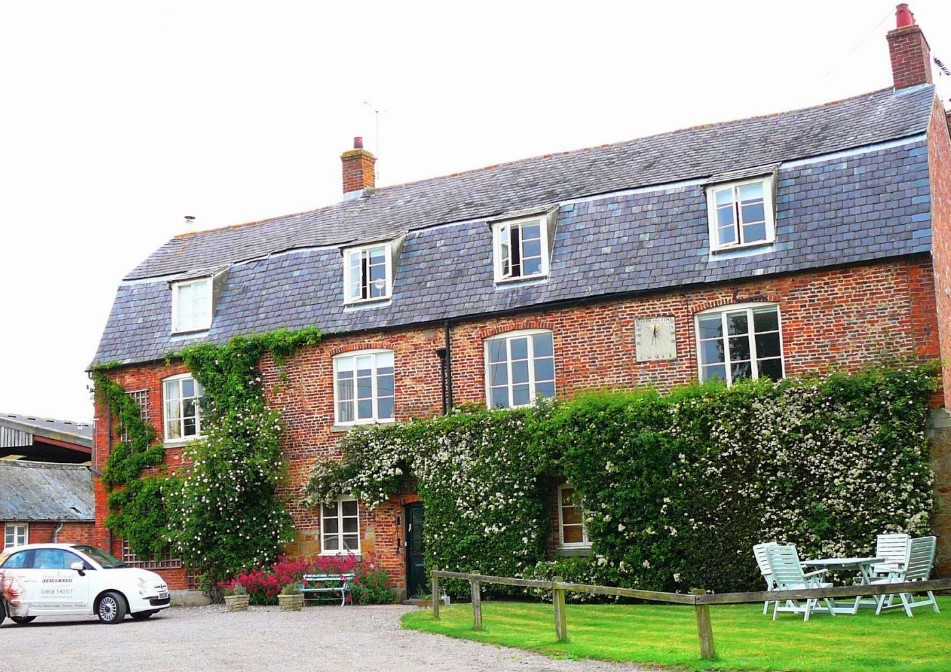 Home Instead, Stonton Wyville
Home Instead Senior Care is the only CQC-rated Outstanding provider of care at home in Market Harborough and surrounding areas. Over 100 vulnerable clients, mostly elderly, rely on us to provide support each day to ensure they can lead an independent life in their own homes as long as they wish, safely and with total confidence in our service.
Fast reliable computer systems are paramount when developing our much-needed rural services. No provider of broadband other than HERBS has been interested or indeed able to meet our plans for continued growth.
I am confident that HERBS will continue to meet the needs of my growing business. For the last three years we are in the top 10 recommended local homecare providers, and I fully expect HERBS to remain an essential ingredient in our dedicated service to the rural Community.
Gail Devereux-Batchelor – Managing Director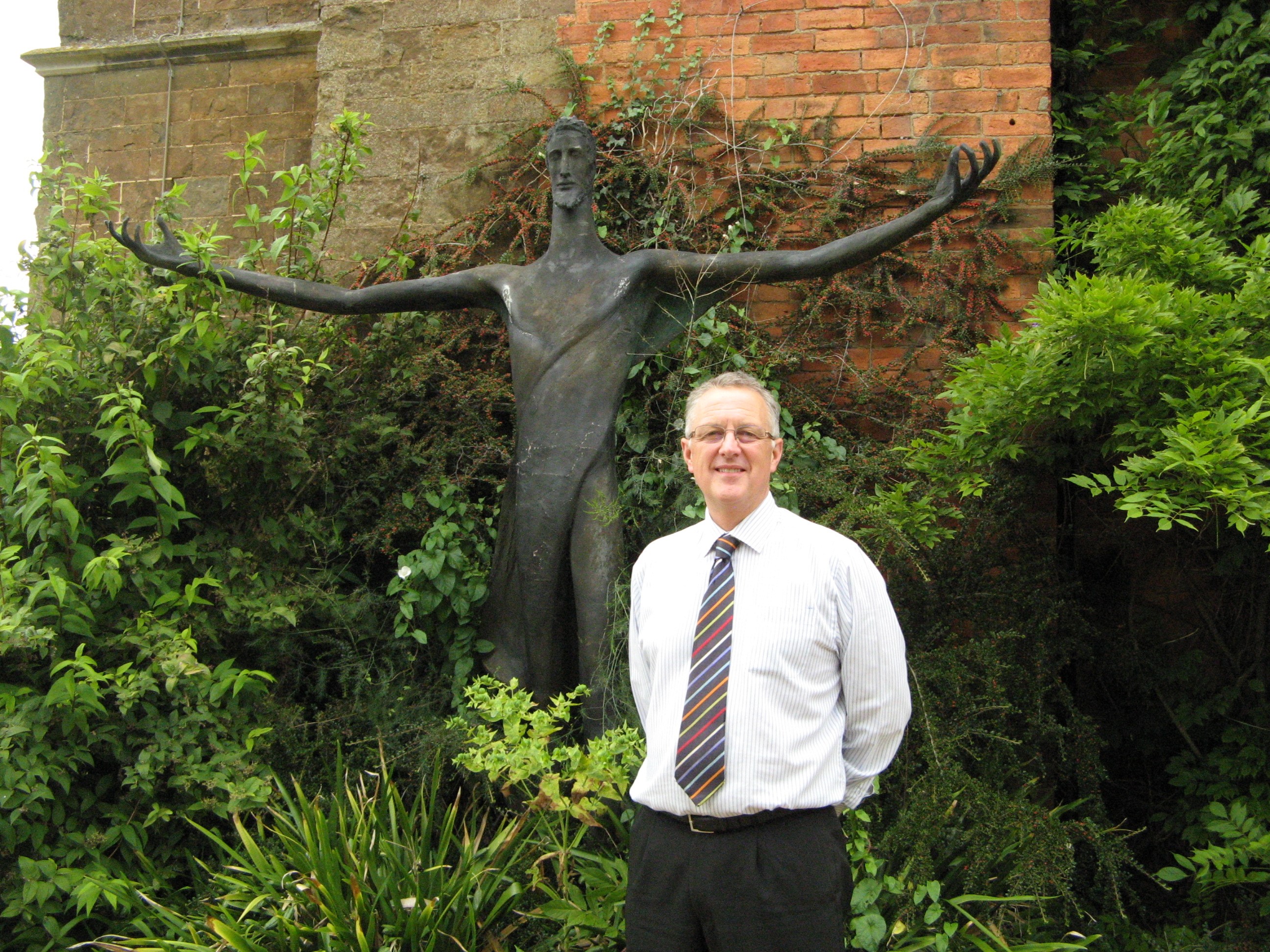 Launde Abbey
Launde Abbey, founded as an Augustinian Priory in 1119, is a Christian Retreat and Conference Centre in the heart of the East Midlands. Ian Andrews, the Business Manager was pleased to say that the HERBS service is absolutely invaluable to them.
Previously they were receiving a broadband service that delivered a speed of no more than 1.9 Mbs on a good day, and usually significantly less. It was not possible for more than three or four people on the premises to use the internet at any one time, beyond which everyone lost their connection.
Since the HERBS service was connected all this has changed. Guests at Launde expect good internet connection not only for access to websites but also because there is no mobile phone reception on site. They are now able to use web services such as WhatsAp on their mobile phones to communicate with friends and family.
Ian said: " HERBS broadband coming here has done us a world of good.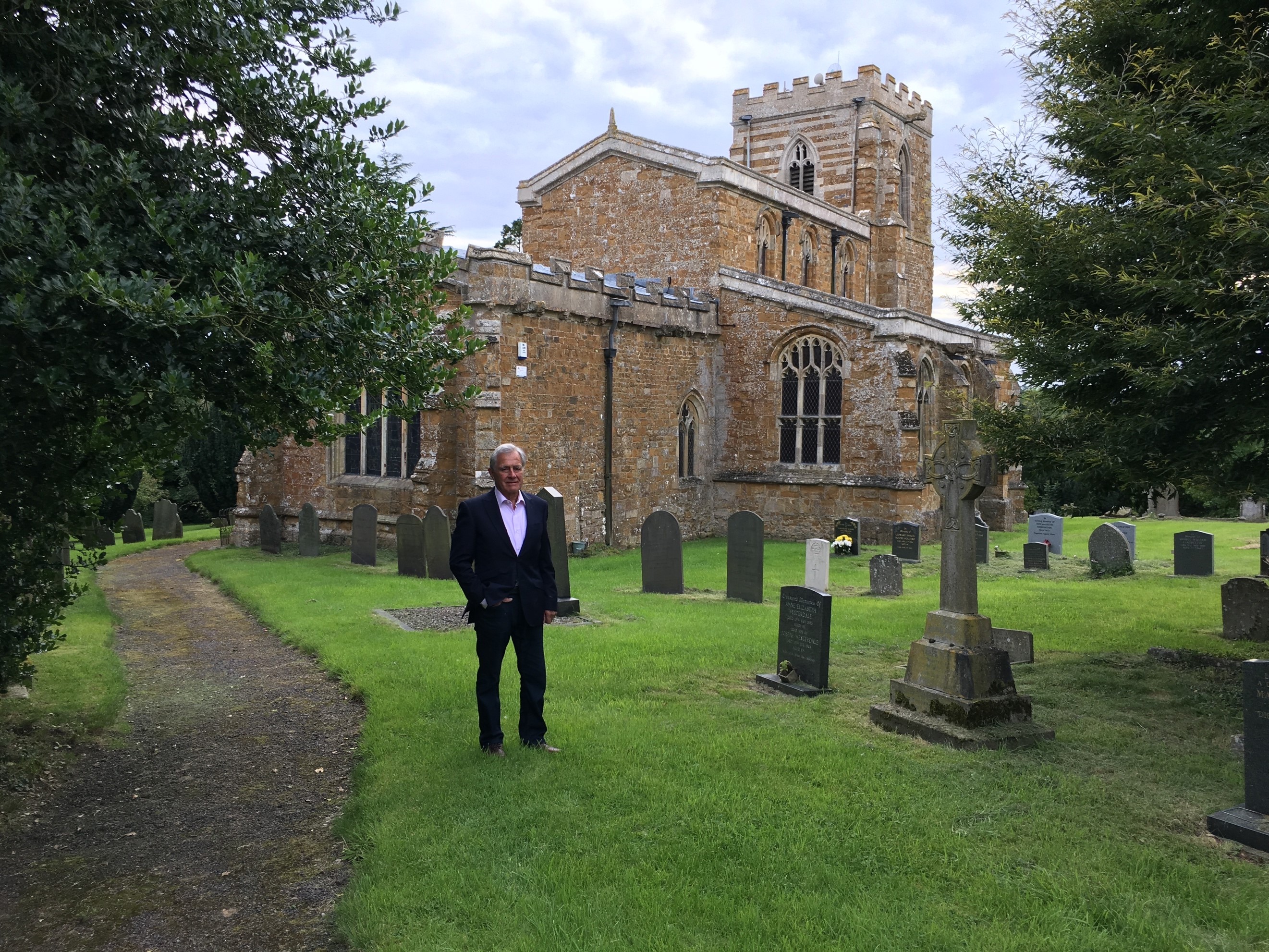 Lowesby Church
All Saints Church at Lowesby sits in a dip in the undulating terrain of what is sometimes referred to as High Leicestershire. The internet service in the surrounding village was extremely poor until the church became part of the HERBS network. Unobtrusive aerials mounted on the top of the church tower receive and transmit signals, thereby providing local residents with a fast and reliable internet and phone service. The improvement in speeds from around 1 Mbps to over 50 Mbps has changed the lifestyle of many householders.
The churchwarden, Edward Davis, was extremely happy to apply for the necessary permission from Leicester Diocese for the installation of the equipment. The vicar too was enthusiastic about the project, recognising that churches were ideally placed to help local communities obtain what is today a service as vital as water and electricity.
A local resident has said 'We are thrilled with HERBS broadband speed and service. it is a great improvement for our area.'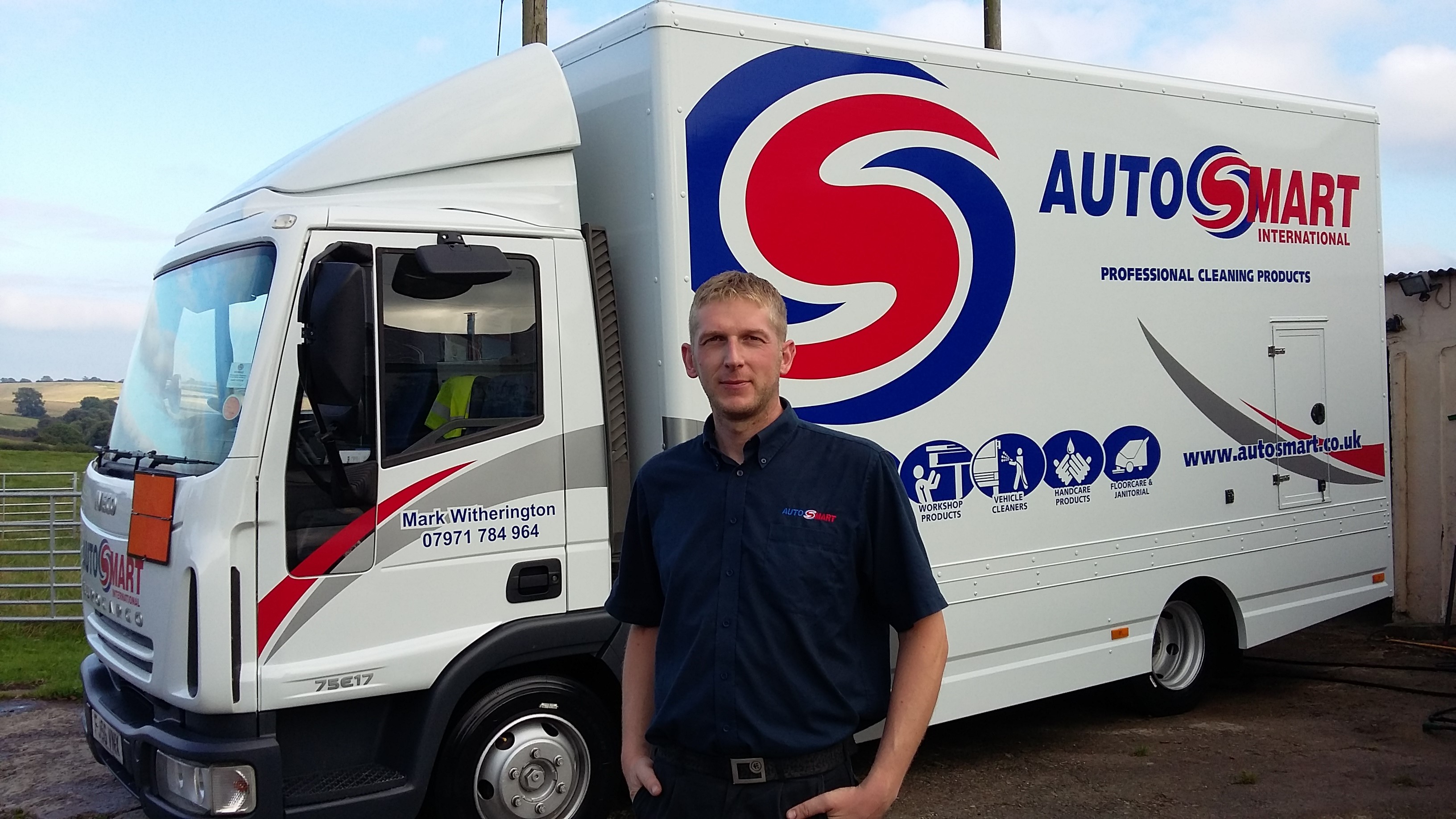 MJSW Ltd, Marefield
My business is a mobile cleaning products supply franchise. As part of this we operate a cloud based invoicing system on a tablet computer. I rely on the internet connection at home to download invoices to my desktop computer, to maintain product details and to email customers with invoices, statements and quotes.
As you can imagine with so much of my business relying on computers my need for a fast, reliable internet connection is very important. The service we were receiving from BT was causing me numerous problems from slow speeds to an unreliable connection.
Since having HERBS we have had no major issues, always with good communication to keep us up to date with what is happening. The download/upload speeds are fantastic, better than a lot of connections through phone lines in local towns and villages. HERBS have provided a service that is excellent for me and my business.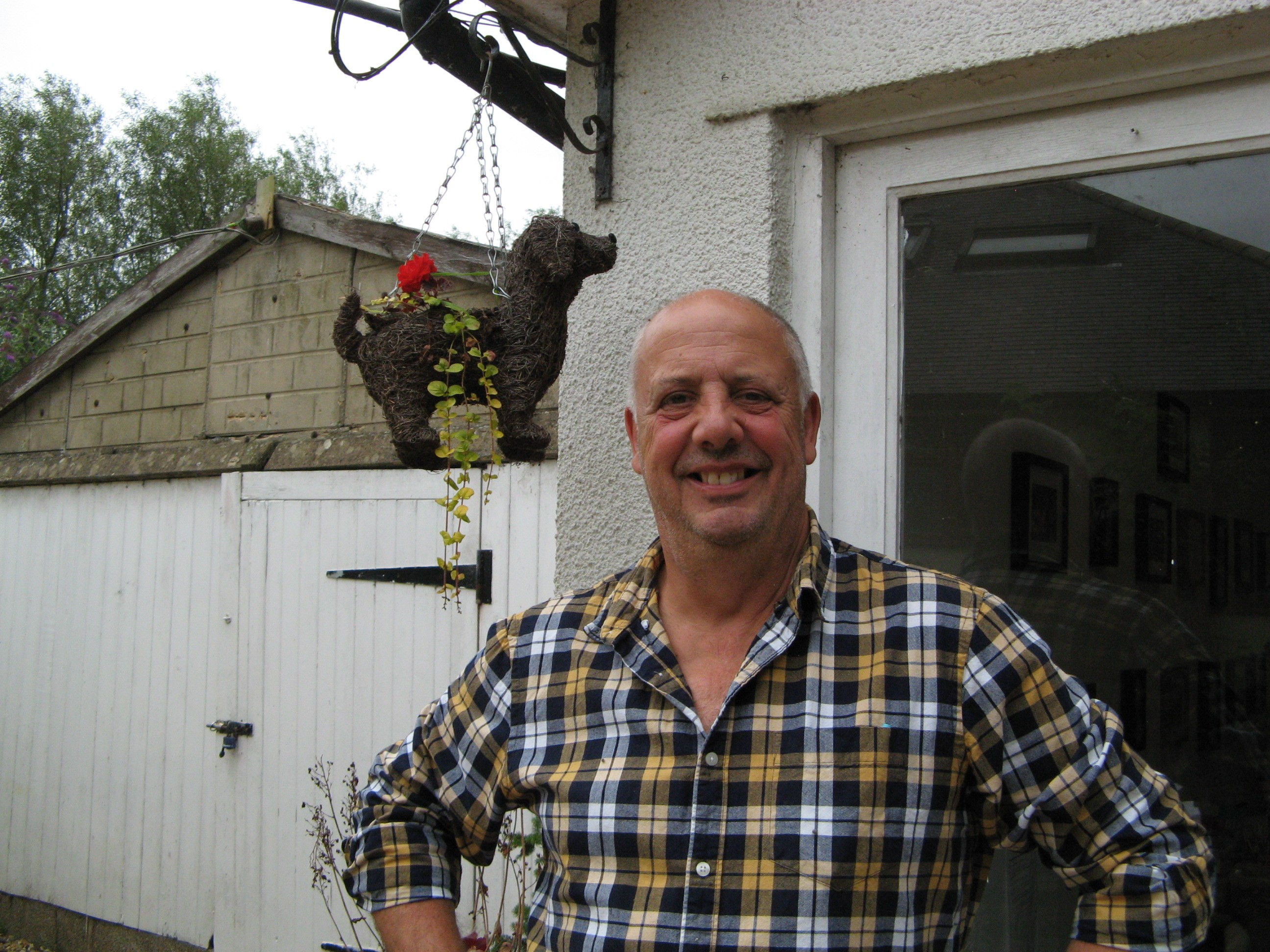 Murrayhill Kennels
Situated at John O'Gaunt, Murrayhill kennels is owned and run by Rob and Fiona Buckton. Rob states that their customers very much appreciate the daily posting of pictures of their pets that can be viewed while they are away. Before the HERBS service arrived, they were using a satellite service that had very limited capacity and speed. The only time of day that photos could be uploaded was very early in the morning around 4 am which was very inconvenient.
After the erection of a small mast on their property the HERBS service arrived from Twyford church. Uploading the photos can now take place anytime and in greater numbers. Facebook has become much easier to use and many bookings are now placed this way. Managing the website is also very simple and more productive, with facilities such as an online map showing their location.
Other benefits are their ability to use their mobile phones through the WiFi because there is no signal in their area, and to research supplies on-line to gain better choice and prices.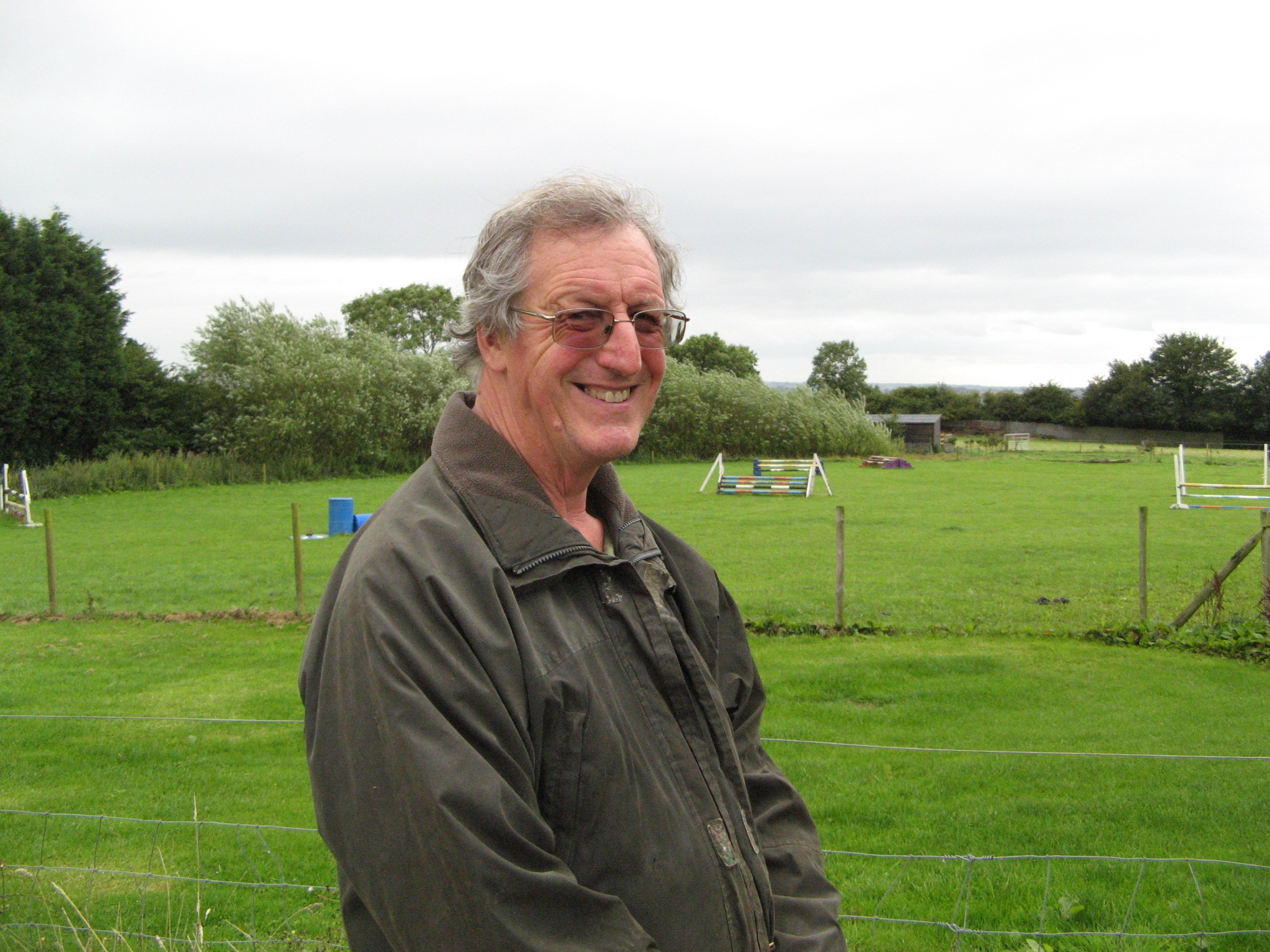 Pine Tree Livery
Pine Tree Livery is in a very rural location near Goadby. It is owned and managed by Grahame Marshall and his family. With up to 21 horses on the property at any one time, good communication is essential to manage the business and communicate effectively with clients.
Grahame explained that, before the HERBS service was enabled, their broadband service was unable to upload at all and the download was extremely slow often taking up to 25 minutes to download one web page. The telephone service was also weak and unreliable. These deficiencies could have threatened their livelihood.
The worry vanished when the HERBS service was installed. They now have fast, reliable broadband and a phone service that is excellent compared with their previous landline.
The Marshalls have also helped provide this service to other residents in the Goadby and Shangton areas by agreeing to the erection of a small mast on their property.